Solon's Dependable Tree Service Company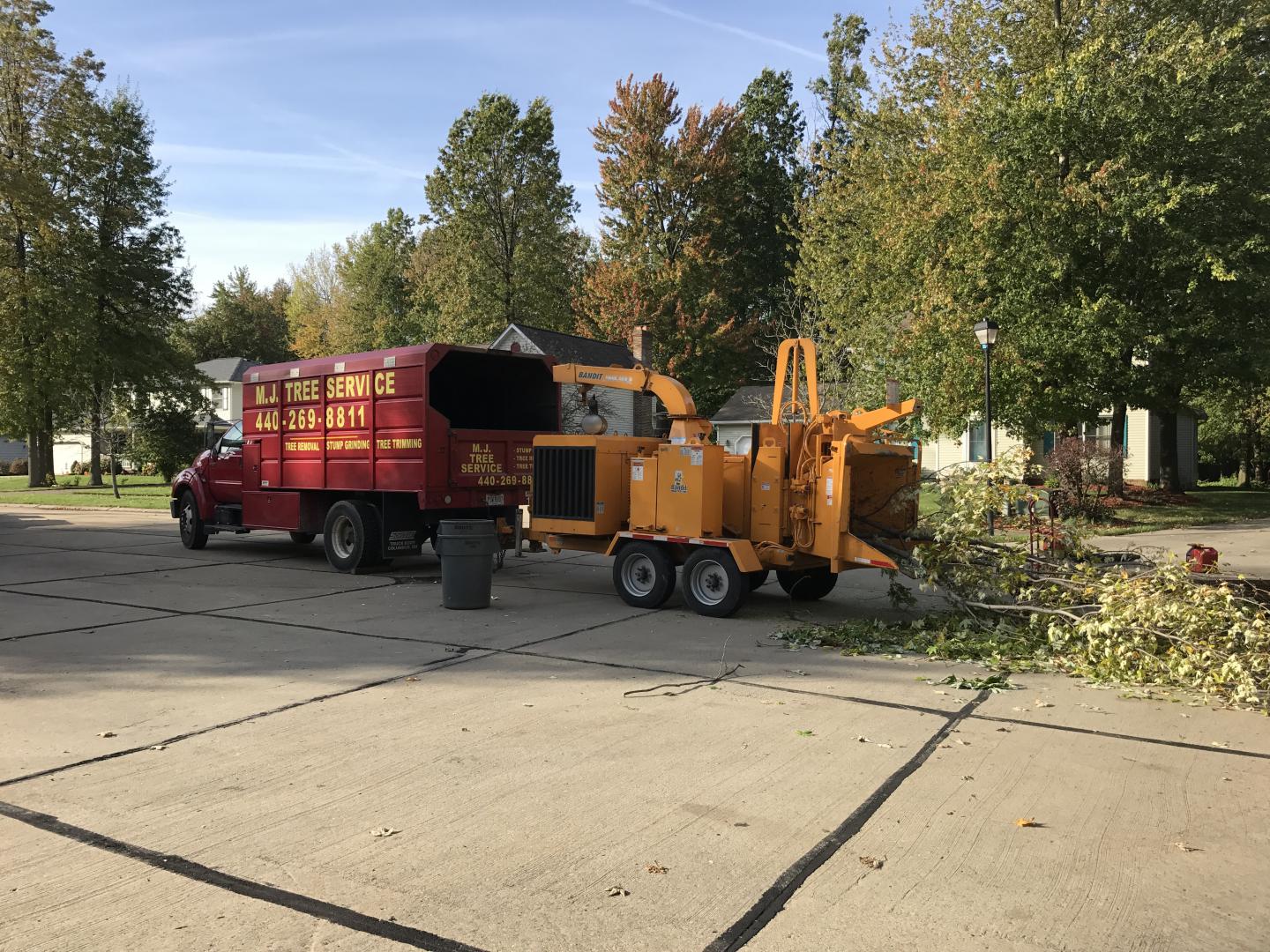 Tree care can be trickier -- much tricker and even much less safe than it may appear on the surface. So, when it comes to maintaining your Solon home's trees, you need to leave the work in the hands of an experienced tree service company such as MJ Tree Service. We can keep your trees standing strong thanks to the many great services we offer:
Removal of unwanted trees and stumps
General tree care and maintenance
Winter tree care
Old, unsightly trees can greatly decrease your home's resale value and, worse yet, resale value. That's not even the worse that such trees can cause: They are also safety hazards since they pose the risk of falling down on your property. To avoid these many problems, you need to call for our quality tree removal services ASAP when such a tree presents itself on your property.
On the other hand, beautiful, healthy trees will help to bolster your home's curb appeal and value. So, you'll want to give those trees the care they need to continue going strong for years to come. A great way to help your Solon home's trees thrive all year long is to call for our winter tree care service, which will keep your trees protected through the cold months.
Quick, Careful Tree Removal Work
The frustrating truth is that any number of phenomena can destroy a tree: harsh weather, an unseen termite infestation, woodpeckers, and much more. Should a tree on your property get into such a condition, you need to act quickly to get it off your property, or else you'll be exposed to a number of problems:
Lower property value
Decreased curb appeal
An unsafe living environment
Before these troubles can begin to affect you and your loved ones, you need to give our Solon tree experts a call. With a professional tree removal, we'll get unsafe and unsightly trees removed from your property quickly and -- most of all -- safely, guaranteed.
Stump Grinding Services You Can Depend On
Unwanted and unsightly trees are not the only eyesore you may find yourself saddled with on your property. For instance, you will also be left with a tree stump after the rest of it has come down in one way or another. While a stump may not be as dramatic a problem as a dying tree, it still presents a number of problems.
After all, a stump could attract termites to your property, or it could sprout into another tree that you may not want. That's just two problems. Before you find yourself dealing with them or any others, give us a call for a quick stump grinding that will remove this problem completely.
Quality Winter Tree Care in Solon, OH
The winter months can be rough up here in Solon, Ohio -- most especially on your plantlife. So, you need to take precautions to be sure your landscaping is prepared to get through the colder months as safely as can be so that it can bounce back quickly and beautifully in the spring.
When it comes to your trees, the best precaution to take is to get our winter tree care service. With this service, we'll make sure your trees are more than ready to face what Jack Frost has to throw at them, ensuring that they will enjoy a long and very healthy life.