Are You Looking For The Best Tree Removal Company in Cleveland Heights, OH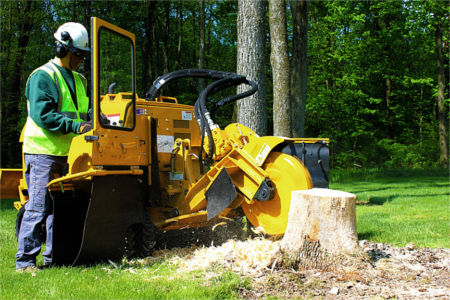 Looking for a reputable Cleveland Heights tree removal company and not sure where to start? Ask around and you'll hear about how the exceptional team here at MJ Tree Service takes care of our customers.
We work with both residential and commercial clients in Cleveland Heights and surrounding areas. There are so many reasons you'll want expert tree service.
What matters the most is that we get you the type of work done that you need but make sure the quality is always topnotch. You're going to love the results we end up getting for you; we provide long-term solutions.
Advantages of Stump Grinding
It's true that, in many cases, you may be able to leave a stump in place. There are not that many instances when it's mandatory to extract the stump from your Cleveland Heights property.
Except you're probably going to want to once you learn about some of the benefits of stump grinding:
It just makes the space look better. Removing the remaining stump will improve the overall aesthetics of your yard. No matter how beautiful your yard is the stump will become the focal point.
Leaving a stump in place means you'll have the perfect conditions for growth or to become home to unwanted pests. Did you know that this section of cut down tree can still sprout? Or that it makes the ideal dwelling for critters?
This professional approach is a much better alternative to the DIY technique of using harsh chemicals to attempt to kill the stump. It's better for you, your yard, and the environment in general. This is a much more natural approach to breaking down a still living thing than killing it with chemicals.
Ready to get started? For whatever service you need from a Cleveland Heights tree removal company, contact us if you want the best.
Quality should always matter when it comes to your home or business. This includes the tree service you get.