Chagrin Falls Tree Service Company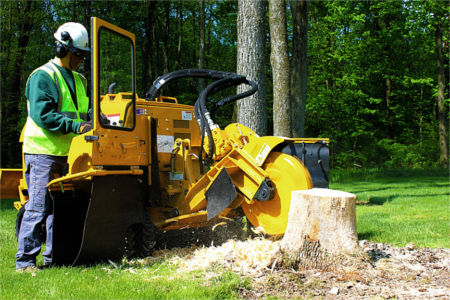 Does your Chagrin Falls home need any tree work done to it? If it does, you need to call the area's experienced tree service company, MJ Tree Service. We can keep the trees on your property in the best possible condition thanks to the many great services that we offer. These services include...
Quick tree removals
Thorough stump grindings
Top-quality winter tree care
The overall look of your home can suffer is it is surrounded by dead or dying trees. So, if such trees are surrounding your home, don't hesitate to call for our quality tree service today. We'll carefully and completely remove any dead trees, helping your home to enjoy better appearances -- not to mention better safety!
Our Chagrin Falls tree experts can even help maintain your living trees thanks to our winter tree care service. With this service, we can ensure that your healthy trees remain healthy during the harsh winter months. Call us today if you need any work for your trees, and we can guarantee quality results.
Quick Tree Removal Services for Your Chagrin Falls Home
Like any organic matter, a tree can wear down over time either because of age or damage. No matter what causes a tree to wear down, the final words on the matter is bound to be the same: That tree is going to be an eyesore and a danger as long as it stands. Should your Chagrin Falls property contain such a tree, you need to call us ASAP.
After all, we can get that tree removed in a jiffy thanks to our tree removal service. We will provide quick work to get any problematic trees taken down, yet we will not sacrifice safety in the bargain. So, by coming to our experienced team for your tree removal needs, you can count on the best results, guaranteed.
Have Unwanted Stumps Removed with Our Stump Grinding Work
So, you went ahead and got a problematic tree removed, and everything's fine, right? Not right. After all, there's still the matter of the stump that will be left over, and though a stump may not present the magnitude of problems that a worn-out tree can, it does offer its fair share of headaches for you:
A tripping hazard
A hotbed for wood-boring insects
An eyesore
A chance to sprout a new unwanted tree
If you want to avoid those problems, you need to remove the possible cause of them: the stump, of course. Fortunately, to do that, you can still rely on us. We offer stump grinding services that will quickly, cleanly, and completely remove unwanted stumps from your property. Your home will be safer and more beautiful in little time at all!
Winter Tree Care Service in Chagrin Falls
Our Chagrin Falls tree service pros don't handle only the removal of unwanted trees. We also handle the maintenance of trees that you do want. One such example of this maintenance is our winter tree care, which will help to keep your trees safe and healthy throughout the colder months.
Without such care and protection, your Chagrin Falls home's trees could become unhealthy throughout the colder months -- unhealthy enough to necessitate a removal in the spring. To avoid that headache and cost, just schedule time with us for our winter tree care every year.