Experienced Tree Service Company in Chardon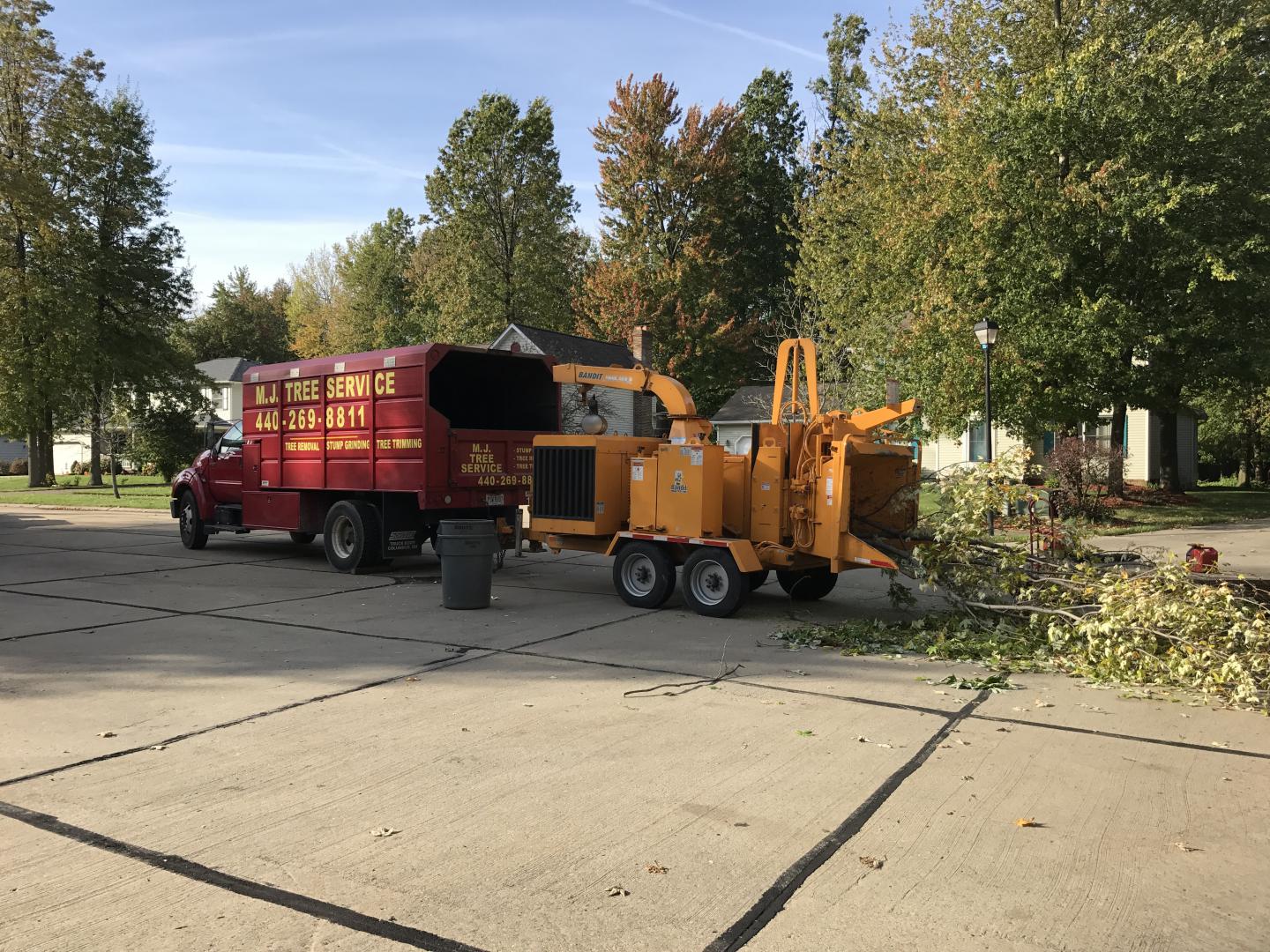 Are old, dying, or poorly maintained trees preventing your Chardon home from looking its best and being its safest? If so, you need to call the area's dependable tree service company, MJ Tree Service. We can provide the beauty and safety you should expect in your home thanks to the many great services we offer:
Tree removal
Stump grinding
Winter tree care
Our removal services are vital for keeping your home not only attractive but also safe. After all, dying or dead trees are unsightly and dangerous since they pose the risk of falling over at any time. By removing these problematic trees, though, we can help make your home the best-looking and safest it could be.
We don't simply remove problematic trees from your Chardon yard. We can also keep your healthy trees healthy with our maintenance services such as our winter tree care. Don't let dying or poorly maintained trees detract from your home. Instead, call us to keep them in the best possible condition.
Your Chardon Tree Removal Pros
You can give your trees the best care possible, but over time, you may find that even the best care you can provide won't keep every tree healthy forever. That's just the nature of any organic, living thing that can suffer from all manners of wear:
Ageing
Insect infestations
Weather damage
Weakening from sunlight
When any of these problems or more leave any of your trees in an unhealthy and unsafe condition, you need to call our Chardon experts at once. We offer tree removal services that will safely rid your property of worn-out trees that pose a risk of falling. Your property will look better and be safer in no time at all, guaranteed.
Thorough Stump Grinding Work in Chardon
An unwanted stump can be as much a headache as an unwanted tree can be, albeit in its own ways. For one thing, a stump can be a hotbed for attracting wood-boring insects, which may then turn their appetites on your home. For another thing, a stump is downright unsightly, and it could bring down both your curb appeal and resale value significantly.
If you are exposed to these problems because of the presence of an unwanted stump on your property, you need to give us a call ASAP. We can have that offending stump removed in no time with a professional stump grinding. This service is quick and clean, and it will ensure that the last remnant of a problematic tree will be completely removed.
Have Your Trees Prepared for the Winter Months
So, you've had some troublesome trees, but that's okay: You've called us, and we've removed those trees. You're good on tree care for now -- or are you? Well, when it comes to trees you don't want to keep around, you are. When it comes to tree you DO want to keep, though, you could stand to keep in touch with our Chardon professionals.
You should especially look to us when the winter months are approaching. After all, winter is the harshest time of the year for your trees, and you need to take precautions to protect your trees from the damaging cold. The best precaution you could take is simple enough, fortunately: Just call for our winter tree care service, and your trees will get through winter safely.