Are You Looking For The Best Tree Removal Company in Orange, OH?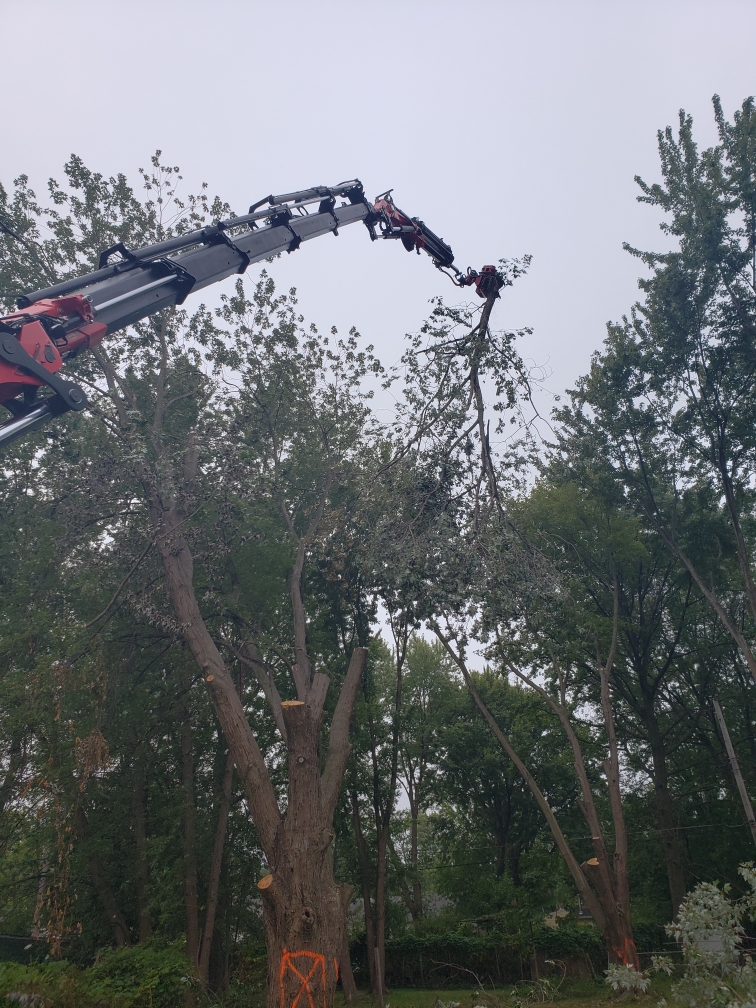 You can rely on MJ Tree Service for all of your Orange tree removal company service needs. We're dedicated to going above and beyond to address the service needs of our clients.
Orange home and business owners are appreciative of the level of quality workmanship and customer care we offer. Quality should always be a priority with the work you have done, including tree work.
Our specialty is the removal of challenging and diseased trees. Our team of expertly trained tree technicians utilize state-of-the-art cranes and equipment to provide you with safe, effective, and affordable service.
How Tree Trimming Will Help You
We offer the finest in tree trimming for our Orange area customers, both residential and commercial. What exactly are the benefits of tree trimming?
You can improve the health of your trees by removing dead branches. This results in more thorough exposure to sunlight and enhanced air circulation for better overall health.
Your trees can end up blocking the view instead of improving it. To change that, it's time to trim those branches back.
Tree branches can also pose a threat to your home, especially the roof. Tree trimming can help reduce the risk of these damages. Growing limbs tear at shingles and siding while overhanging limbs can break and damage your home.
For fruit-bearing trees, this promotes better production. Thanks to better sunlight and air circulation, your tree is more likely to be more productive.
The bottom line is your trees will benefit from this type of work. Of course, only if you receive the level of quality work you deserve.
That means you should call us when it's time for you to hire an Orange tree removal company. We take great pride in the work as do and that shows in the results we get for our customers.