MJ Tree Service: Mayfield's Premier Tree Removal Company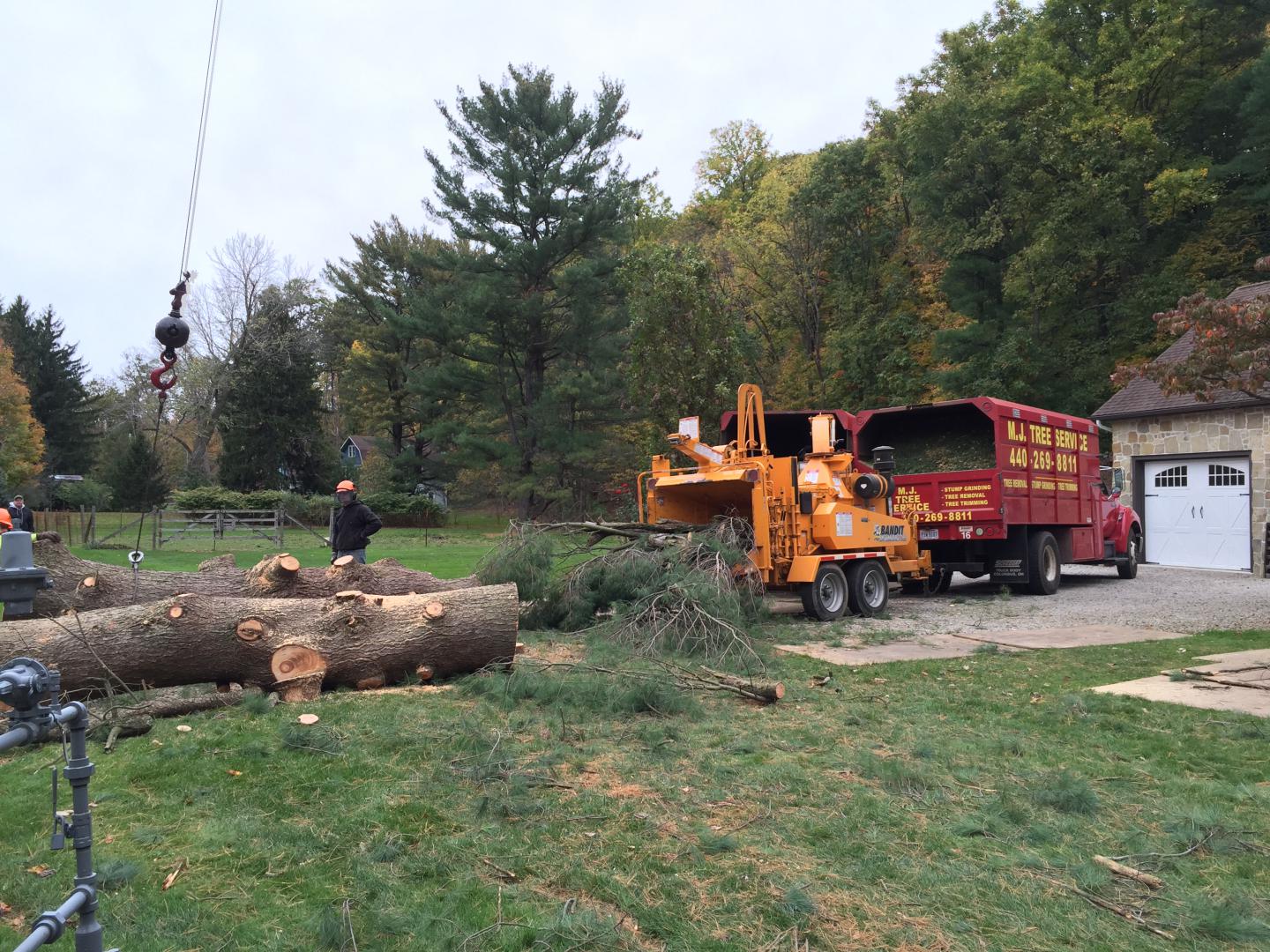 MJ Tree Service has been providing service excellence for customers since 1996. Simply put, we're the Mayfield tree removal company of choice because we work so hard to get the job done.
We go above and beyond to address the service needs of our clients. Taking care of your trees is more important than you probably even realize.
Our job is to help keep your yard a beautiful but a safe place and deal with any sick or dying trees you may have. Even if you just need trees removed in order to add on to your Mayfield home or property, we can take care of that as well.
Importance of Professional Tree Trimming
Sure, trees should be able to grow naturally in nature; when it comes to your own Mayfield backyard, it's a while other matter. Tree trimming is an essential part of maintaining your landscaping and your property.
Obviously, taking care of how your trees look affects how your yard look. Most homeowners don't realize how bad their trees begin to look and how much this impacts the overall appearance of their landscaping.
Cutting off dead, diseased, and otherwise unhealthy limbs will actually improve the health of the tree. Pruning away these branches promotes new and healthy growth.
It's of the utmost importance that you remove limbs that could pose a threat to your home, especially the rooftop. As branches grow, they can damage the siding and shingles of your home and overhanging limbs pose a threat of falling and causing damage.
Having big trees is an asset, but it's still vital to keep them a manageable size. Trimming back the branches keeps the tree from growing too large and becoming a nuisance and liability.
We want to help you take the best care possible of your trees, property, and home in general. Call us for the best Mayfield tree removal service for your residential or commercial property.