Your Local Tree Removal Company in Gates Mills, OH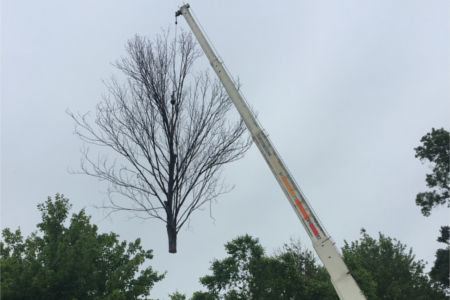 For optimal results from your Gates Mills tree removal company, the name to trust is MJ Tree Service. We believe in going above and beyond to take care of our customers.
We specialize in the removal of challenging and diseased trees. In other words, the trees that other self-proclaimed pros have to turn down, we can still handle.
No Gates Mills customer of ours will go without our expert service, be it residential or commercial. We're problem solvers and solution makers that will make a huge impact on your property and help resolve any tree-related issues you may have.
Reasons for Tree Removal Services
If you're a new Gates Mills homeowner, you may not yet have cause to deal with the tree removal service. Although if you're buying anything other than new construction, one of the first things you may be dealing with is finding a tree removal company.
You may have sick, dying, or dead trees on your property and need to remove them before they become a liability.
If you're planning on adding an element to your property or home that requires removing a tree, such as a pool or addition, you'll need to call us.
If the tree roots have become invasive and pose a threat to your sewer, the driveway or the foundation of your home, it will need to be expertly removed.
Even if the tree itself has simply become too large it will need to be extracted before it causes problems or damages.
As beautiful as trees are, sometimes they can actually end up blocking your desired panorama; thinning them out gives you a better and broader view.
When you're in need of a professional tree removal company in the Gates Mills area, give our pros a call.