Land Clearing In Northeast Ohio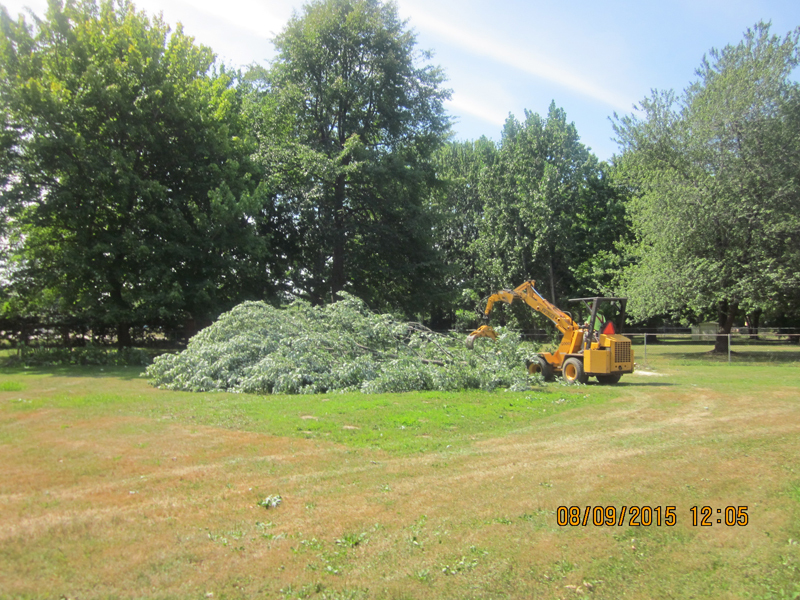 For superior service for your land clearing, you can trust the MJ Tree Service team. Since 1996, we've been providing service for residential and commercial customers.
We offer a wide variety of services including land clearing, and there is no reason to settle for less than the best when it comes to the work you get done. We're the premier tree service company in the region and will provide you with exceptional service.
We'll go above and beyond to address your tree service needs, leaving you with exceptional results. There are plenty of benefits of land clearing and we promise to deliver optimal results.
Purpose & Benefits of Land Clearing
This process involves removing mostly organic debris like trees, stumps, brush and stones in order to make the land usable.
Letting a professional take care of land clearing will help make this area safer, as well. It means removing obstacles that could pose a threat to your safety.
This process is also better for the environment. It reduces the likelihood of greenhouse gas emissions, stops the destruction of natural habitats for wildlife, and promotes healthy growth.
Taking care of clearing the land is part of land preparation. This involves soil testing and improving conditions in order to promote healthy vegetation growth.
You can use this process to improve drainage. This is often a solution for areas prone to flash flooding. Even if proper drainage has to be installed, cleaning away the debris gives you access to the ground in order to establish an improved drainage system.
This is not the type of work you can take care of on your own. We have the equipment required to get the job done in a safe and effective manner.
If you're ready to get started with your Eastlake land clearing project, give our experts a call. You'll appreciate the dedication we have for the work we do and for the satisfaction of our customers.