Top-Rated Tree Service Company in Chesterland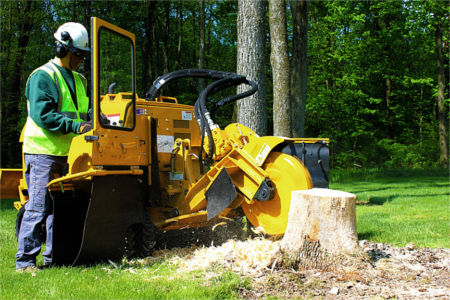 If you want to keep your Chesterland home as safe as can be, you need to keep the trees that surround it in the healthiest possible condition. To keep your trees in that condition, you need to call the tree service company, MJ Tree Service, and we can help thanks to the services we offer:
Tree removal
Stump grinding
Winter tree care
With our removal services, we can get rid of old trees that pose the risk of falling over in a storm and causing major damage. By removing the remaining stumps, we can further protect your home by reducing the likelihood of attracting termites and other wood-boring insects to your property.
Of course, keeping your property safe doesn't involve only removing old trees. It also involves maintaining healthy ones. That we can also help you with thanks to our winter tree care work. This service combined with our other tree care services will ensure that your Chesterland looks its best and enjoys top-quality protection.
Call Us for a Quick, Clean Tree Removal
Over time, as age, wear and the odd damages take their toll, a tree could find itself on its last leg. Should a tree on your Chesterland property be in this condition, you need to act quickly to get it down safely. Otherwise, you could be at risk for the dangers that come with a falling tree.
To remove the risk of those dangers, you need to have your dead or dying trees removed through quick yet controlled methods. For this quality of removal, look to none other than our Chesterland team. We provide top-quality tree removal services that will ensure your home is not only beautiful but also safe.
Stump Grinding Services from Our Chesterland Experts
An unwanted tree is not the only headache you might have to deal with on your property. After all, once that tree has been downed, you will still be left with a stump to deal with. Despite its much smaller stature, a stump is nothing to take lightly, as it poses a number of nasty problems of its own:
A stump can attract harmful insects to your property
A stump can grow into another unwanted tree over time
A stump detracts from your curb appeal and resale value
A stump can be a tripping hazards for little ones at play
If you want to avoid these problems, you need to have an unwanted stump removed thoroughly. For the quickest and most thorough stump removal, look to our experienced team for a stump grinding. This service will completely remove a stump and ensure that another one won't grow in its place, helping to keep your home beautiful and protected.
Winter Tree Care Work in Chesterland
When the winter months begin to loom, you need to take care to be sure your landscaping is prepared to weather the cold. Perhaps the best and easiest precaution for you is to call our Chesterland experts for our winter tree care.
By preparing your trees to make it through the colder months, we will ensure that your trees will make it safely to spring. This service will ensure that your trees will continue thriving and being their healthiest for many years to come. Call us today if you want us to help prepare your trees to make it through the cold months safely.