Top 3 Reasons to Hire a Professional for Stump Grinding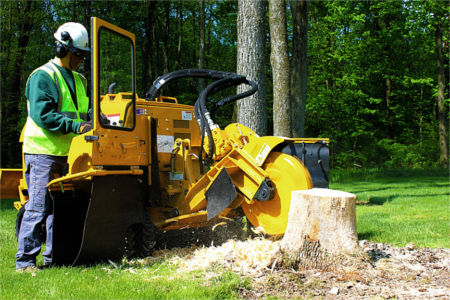 It's admirable to want to do things around your own home. Investing sweat equity through DIY work into your own home is not only cost-effective, it gives you a stronger sense of pride.
However, what really matters is making certain you're picking and choosing the right tasks to take care of on your own. Stump grinding isn't one of them and there are a few tops reasons why.
Why Bring in a Pro?
So, you had a tree die and had it removed, hopefully not because it fell. You realize it's not a good idea to let the stump linger.
Here's why you need to let an expert tree removal company handle the stump grinding job:
1. Above all else, it's about safety. While it's true that even a professional isn't above erroneously making a mistake and causing damage or injury, the chances are drastically reduced. Plus, it's better you let a trained, experienced, and insured pro make the mistake instead of you, but hopefully it won't happen in the first place.
2. A tree removal company has the right equipment to get the job done. Although you could buy the equipment, it's a bit of an expensive investment for something you won't use often. You certainly don't want to use those harsh chemicals meant to kill the stump either. This is bad for the environment and not something you want on your own land.
3. What you don't want to do is end up hitting a gas line yet that's something that can easily happen when you attempt do-it-yourself work that should be done by experts. The bottom line is that there are plenty of other jobs you can do around the home but leave this one to the pros.
Better yet, leave it to the MJ Tree Service team. We'll deliver optimal results and make you glad you decided to hire a pro.
So, call us today for the best Gates Mills tree removal company work, including stump grinding.