Enjoy All the Benefits That a Professional Land Clearing Can Offer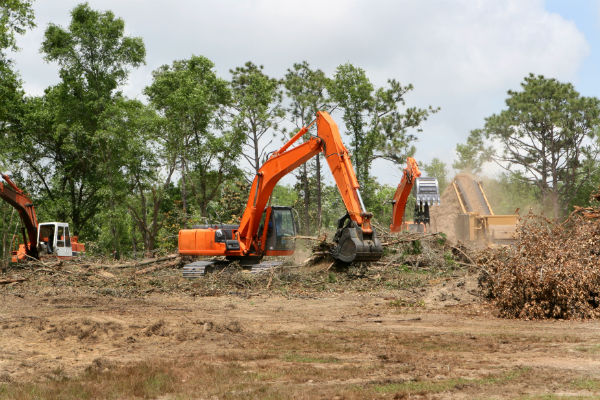 Has your property been taken over by a substantial amount of debris? If it has, you'll want to get that debris removed as quickly as you can. Of course, it's understandable that you might feel overwhelmed by the job – so overwhelmed that you simply can't get it done.
If you feel that way about this job, you don't need to stress. Instead, you can call for a professional land clearing. By getting your Eastlake property cleared by an experienced professional, you can get that property looking great while also enjoying a number of benefits such as the following:
Promotes Healthy Growth
Your lawn should be healthy and beautiful. Of course, it won't enjoy that quality of health and beauty if it's suffocating under a mound of debris. If you want your lawn to thrive, you need to get that debris quickly and thoroughly removed. To do that, simply call for a professional land clearing. In no time, your lawn will be looking its best once more.
Improves Drainage
During the rainy season, heavy downfall can lead to thousands of dollars in damages for homeowners across the area. To avoid these damages, you need to ensure your home is able to provide adequate drainage. Since debris can prevent your property from draining off properly, you need to take care to get your land cleared before the rain comes.
Makes Area Safer
Debris is unsafe. It acts as a tripping hazard and can even be a blockage should you need to move about your property quickly. On top of all that, debris can become a major fire hazard. If you want to keep your property as safe as can be, you need to remove all unwanted debris from your property. In this way, a land clearing is a great investment for your safety.
Boosts Curb Appeal
At some point, you may want to put your home on the market, and when that time comes, you'll want to be sure it boasts plenty of curb appeal. After all, curb appeal helps to attract the eyes of potential customers while also increasing your home's value. To give your home the best curb appeal, you may need to get a land clearing to knock away any unsightly debris.
Call Our Eastlake Tree Service Company for Your Land Clearing Needs
If you're in the market for a professional land clearing, you need to call MJ Tree Service today. Our professional tree service company offers top-rated services in the Eastlake area, and you can count on us to provide quality work for all your land clearing needs.