Leaning Tree Problems: Why You Need to Have These Trees Removed ASAP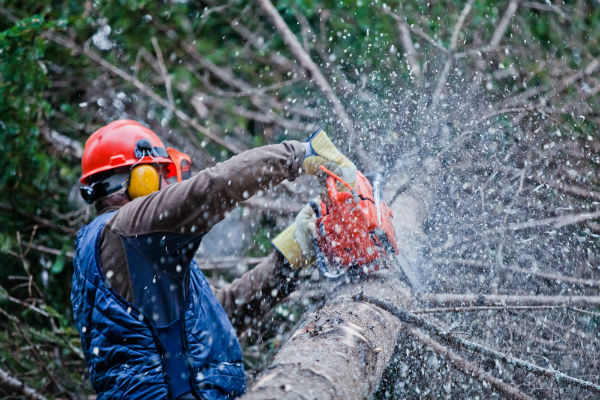 Not all trees grow the same. Some grow straight up and down. Some lean a little. Some lean quite a lot. While a bit of leaning in your trees is nothing to become concerned about, you need to be wary when a tree leans a bit too much. After all, a deeply leaning tree can pose a number of problems for your Northeast Ohio home – not to mention for you.
If you notice that your property contains a tree that's leaning a bit too deeply for your liking, you need to take action to get that tree removed ASAP. After all, the problems that such a tree can cause can be significant and quite bad for your well-being and the well-being of your home. Just a few of the bigger problems you might find yourself faced with include the following:
Threat of a Tree Collapse
It's perfectly fine for some trees to grow at a bit of an angle. Every tree grows in its own way, after all, and a bit of an angle is nothing to get worked up about. What is worth working up about and taking action over is a tree that leans at too deep of an angle. This doesn't develop from natural healthy growth. Rather, it's an indicator that the tree in question isn't healthy or securely rooted.
Such trees also pose a threat of collapsing over time. Their unhealthy state combined with the weight they carry at all times means you can expect this problem to happen at any minute, causing significant damage to anything it lands on. Before you find yourself dealing with this problem, you need to have any deeply leaning trees removed from your property.
Reduced Curb Appeal
Not all problems that leaning trees pose are as unnerving as the one mentioned above. Many simply affect your home's curb appeal. All right: "Simply" might not be the best word choice there. After all, reduced curb appeal can be a major problem should you ever decide to sell your home.
If you think you'll be putting your home on the market at any point down the road, you need to have leaning trees removed before listing your home on the market. Otherwise, you might only deter potential buyers who may see only an unsightly tree and nothing more.
Likelihood of Attracting Pests
Still, we can't overlook the dangers that leaning trees can cause. Some of those dangers aren't quite as bad as a tree collapse. For instance, an old tree that's leaning might wind up attracting all sorts of harmful pests to your yard and home.
These pests can include termites and wood-boring cockroaches, which can do significant damage to the structure of your home. You might also get an influx of spiders, some of which may be harmful to you and your loved ones. To keep those pests away, you need to remove decaying, leaning trees ASAP.
Call Our Northeast Ohio Tree Service Company for Problematic Leaning Trees
Is there a problematic leaning tree on your Northeast Ohio property? If so, you need to call MJ Tree Service today. Our experienced tree service company offers professional tree removal work that will rid your home of leaning trees and the problems they can cause. Call us today if you're dealing with these problematic trees, and we'll get things handled in no time.