What Problems Can Dying Trees Cause for Your Northeast Ohio Home?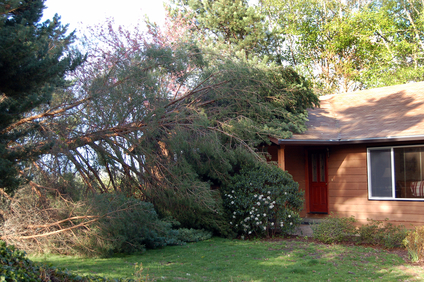 If your Northeast Ohio property has the misfortune of containing a dead or dying tree, you need to take steps to get that tree removed ASAP. Why? Because dying trees can cause a number of problems for your property. Just a few of the more major problems include the following:
They Can Lower Your Property Value
Your home is a valuable and important investment, and you need to take every precaution possible to maintain it as best you can. Unfortunately, if your property contains a dying tree, you could see all your other efforts go out the door as that tree takes away from your resale value. To retain your property value, you need to have problematic trees removed from your property as soon as you're able to.
They Can Reduce Your Curb Appeal
It doesn't matter how valuable your home is: If its curb appeal is (well) not too appealing, you'll struggle to find anybody who'll pay for it at any price. Since nothing brings down your curb appeal quite as badly as a dying tree can, you'll want to get any problematic trees removed before putting your home on the market. Otherwise, you might struggle to ever get your home sold since a problematic tree might only deter potential buyers.
They Can Pose the Risk of Falling
Maybe you're not thinking about putting your home on the market at any point soon – or ever even. In that case, you wouldn't care too much for things such as resale value and curb appeal. Rather, you'd care about maintaining a safe living area more than anything, right? Surely. Of course, a dying tree poses the risk of falling over in the event of harsh weather. If you want to keep your home in the safest possible condition, you need to remove any such trees.
They Can Attract Harmful Insects to Your Property
Falling over isn't the only danger that dying trees can present for you. For instance, they can also pose the risk of attracting insects to your property. Some of these insects can include termites and beetles – bugs which can cause damage to your home's wooden supports. Before you find yourself dealing with these costly problems, you need to get those problematic trees removed.
Call Our Northeast Ohio Team If You're Dealing with Problematic Trees
Does your property contain any problematic trees that are exposing you to any of these problems? If it does, you need to call MJ Tree Service today. Our Northeast Ohio tree service company offers the work you need to ensure your property contains only healthy, beautiful, and (above all!) safe trees, guaranteed. If you're in the market for a quick and dependable tree removal, you need to give us a call today.