Tips to Care for a Fruit-Bearing Tree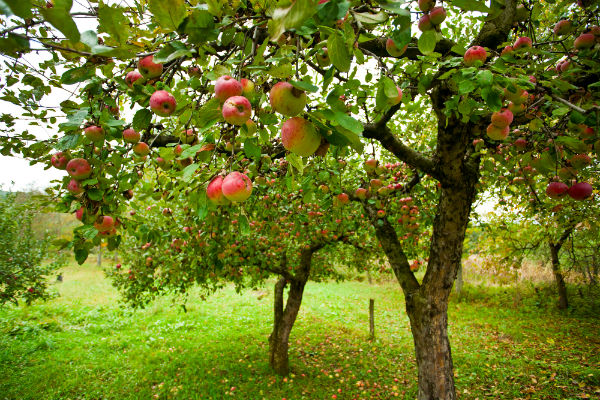 Nothing makes your property stand out quite as boldly and as beautifully as stunning trees can. If you're trying to consider the right trees for your property, you might consider choosing a fruit-bearing tree. Yes, all trees have tons to offer your home, but with a fruit-bearing option, you can best enjoy a number of these great qualities:
Of course, if you get fruit-bearing trees for your Northeast Ohio property, you'll need to put in a bit more care than you would with most other kinds of trees. So, don't jump headlong into getting a fruit tree for your property. Instead, take some time to know what all you're going to need to do in order for your new fruit-bearing tree to thrive.s.
Research Before You Buy
Not all fruit-bearing trees will thrive in all climates, and if you invest in the wrong fruit tree for your property, you could have little more than an expensive headache on your hands. So, be sure to research what fruit trees will do best in your area.
Be Careful about Your Soil
Like the climate you expose your fruit-bearing tree to, the soil you plant it in can have a significant bearing on its health. This means you can't choose just any soil for your fruit tree. Rather, you need to be extra picky about it:
Choose a rich, well-draining soil
Apply organic fertilizer twice a yearr
Don't plant near other trees that will compete for nutrients
Prune Your Tree
You can't let your trees grow free and wild. Otherwise, its appearance and health could suffer significantly. When it comes to caring for your fruit-bearing tree, you need to be a bit more diligent with your tree trimming work. You need to look out for areas filled with rotting fruit, as those areas need to be removed before they can lead to further problem areas.
Call MJ Tree Service for Dependable Tree Care
To ensure that your fruit-bearing tree gets the best care so that it can grow full and beautiful, you need to leave its care in the hands of a professional tree service company. In the Northeast Ohio area, that professional should be the folks at MJ Tree Service. No matter the care your fruit tree needs, you can count on us to provide what it needs to thrive.