Keep Your Landscaping Beautiful with These Fall Tree Care Tips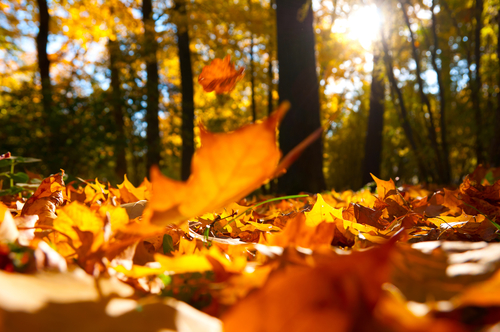 Fall is swiftly approaching, and it's bringing all the wonderful things it has to offer with it: the beautiful colors, the holidays, the food, the fun, and the family time we all love so much. It's also bringing something else: the cold. While many of us are more than happy for the cold after another brutal summer, our trees aren't quite so happy for the lower temps.
So, we need to take a little extra care every fall to ensure that our trees can get through the chillier months as healthy and as strong as ever. If you need a quick reminder about what care your Northeast Ohio trees need to stay healthy in the fall, just read on. We'll offer up a cornucopia of helpful tips that will ensure your trees will greet the springtime healthy, beautiful, and unaffected by the colder weather.
Rake, Rake, Rake
If fall had a mascot, it would most definitely be a pile of leaves. (Where do you think it got its name from?) Yes, we know: We all have too much going on during the fall to be so fastidious about your raking. However, you need to find the time to handle this work or hire someone to handle it for you. Otherwise, a thick bed of fallen leaves will prevent sunlight and moisture from getting down into your trees' root systems.
Focus on Mulching
The tips we mentioned above can be implemented with zero cost to you. Unfortunately, that zero-cost care doesn't extend to this tip: You need to mulch. Yes, you'll have to fork over some money for quality mulch, but that will be money well spent. After all, mulching will provide some great benefits that will keep your trees healthy all fall and winter long:
Mulch insulates your tree roots from the harmful cold
Mulch retains water
Mulch reduced soil compaction
Get Some Help from Your Preferred Northeast Ohio Tree Service Company
Of course, we understand the fall months can be busy for many of us, so we don't expect you to shoulder the burden of caring for your trees alone, especially when you need to handle larger-scale jobs such as a tree removal. If you need heavy-duty work handled, call MJ Tree Service today. Our expert tree service company will be there when you need us to ensure that your property sports only the most beautiful trees.