Benefits of Getting a Professional Tree Trimming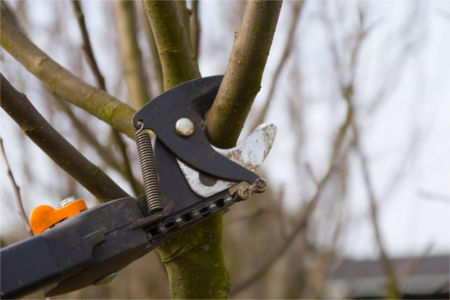 Trees can add comfort, beauty, and even value to your Northeast Ohio property, so you'll want to take steps to ensure that your trees look great and enjoy excellent health and longevity. A great way to promote all of those qualities is to get a professional tree trimming.
A tree trimming will help to keep the trees on your Northeast Ohio property looking great while also providing a wealth of great benefits that both your trees and you will enjoy. Would you like to know more about these benefits? If so, simply keep on reading!
Maintained Tree Health
Over time, some of the branches on your tree may begin to die, or they may have already died. Should this happen to your tree, you'll want to get those branches removed quickly and thoroughly, as they could spread and cause further decay.
A professional tree trimming will help to remove any and all problematic tree branches. All the while, this service will help to allow healthy new leaves and branches to grow. If you want to maintain your trees' health through the years, routine trimmings will prove to be an invaluable investment.
Better Sunlight Exposure for Adjacent Plants
Your trees are not the only part of your landscaping that deserve your care and attention. You also need to focus on all of the other plant life that makes up your yard. A large part of maintaining your plants' health is ensuring that they all get adequate sunlight – which they will struggle to if your trees have grown to an unwieldy degree.
To ensure the health of all the plants on your Northeast Ohio property, you need to make sure they are able to get in as much sunlight as needed. A great way to do that is to get regular professional tree trimmings, which will keep your trees from overgrowing and blocking out UV rays.
Better Curb Appeal and Higher Resale Value
The look and health of your trees can affect more than just the trees themselves. They can also affect the overall appearance of your property. This means that your trees have a significant bearing on your home's curb appeal and even resale value – two important qualities should you decide to put your home on the market.
If you want to maintain the best possible curb appeal and resale value, you need to keep any trees on your property looking their best. A great way to do that is to get professional tree trimmings on a routine basis. By keeping your trees looking their best, this service will also help to keep your home looking its best and being its most valuable.
Call Our Northeast Ohio Landscapers for a Quality Tree Trimming
Are you ready to enjoy the great benefits that a professional tree trimming can provide? Then you need to call the Northeast Ohio tree care pros at MJ Tree Service. Our experienced and dedicated team will provide a high-quality tree trimming that will help you and your trees enjoy all of these great benefits to the fullest.